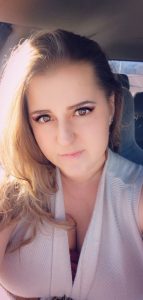 Rebekah Wenger, MA, LSAA, LHMC Candidate- CSW Supervisor, Central Region,
Rebekah is a native of New Mexico. Rebekah will be working as the CSW supervisor, Licensed Substance Abuse Associates while working to become a Clinical Mental Health Counselor at Krossroad. Rebekah has her Bachelors in Psychology and Masters in Counseling. Rebekah has in-depth experience working with substance addiction for 10 years. She began her journey at NMHU CCTP working with court-ordered clients, co-facilitating the Matrix program, and was the lead intern in analyzing re-offender statistics.
Rebekah has worked closely with teens, and adults in recovery helping them with their journey towards sobriety. Rebekah has worked with clients of all ages who have been diagnosed with behavioral health and co- accruing disorders. Rebekah has been trained in assessments and screenings and excels at customer care, administration, case management, mental health, and addiction counseling.
Her favorite saying is, "God will not give you anything that you can not handle".