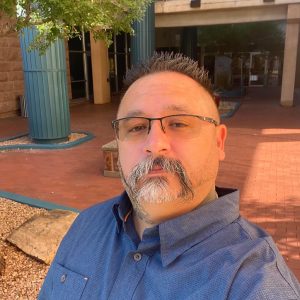 Elias Romero, CSW, CPSW, CR2 Legal Services Court Liaison – Raton,
CSW, CPSW
CSW, CPSW, Court Navigator
Elias is a Certified Peer Support Worker and Case Manager. Elias also focuses on the Krossroads legal program. Elias has seventeen years of experience working in the substance use and recovery field and twenty-three years of recovery. Elias has helped numerous community organizations support and link community members to mental health/recovery programs, as well as helped create the suicide prevention program for the Raton area. Elias is a native of Raton and is committed to helping members of his community on their mental health, and recovery journey.