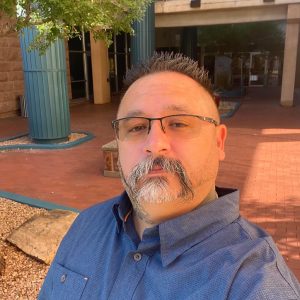 Elias Romero, CSW, CPSW, Court Navigator – Raton,
CSW, CPSW
CSW, CPSW, COUrt Navigator
Elias is a CPSW
based out of the Raton office. Elias has 17 years of employment experience in substance use and recovery. Elias also has over 22 years of recovery. Elias has helped numerous community organizations support and link community members to recovery and mental health, as well as helped create the suicide prevention program for the Raton area.  Elias has been a conduit for the Raton community members in the legal system, which has helped numerous members of his community obtain their mental health and recovery. Elias is a native of Raton and is committed to continuing to help the members of his community in their mental health, recovery, and navigating the legal system.