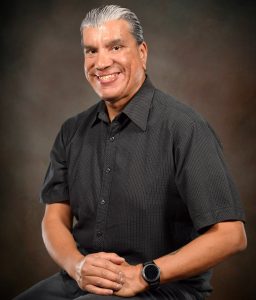 Emiliano (Nano) Chavez, CSW, CPSW-Santa Fe,
CSW, CPSW, AA
Emiliano (Nano) spent 25 years in the printing industry in the bay area of California before coming to New Mexico. Nano earned a degree as a network technician in 2012. Nano became a manager at Good Earth Natural Foods in Fairfax, CA in 2016. That is where he found his love working with local farmers and vendors. Nano moved to Santa Fe where he managed multiple departments at a local food co-op in 2019.
Nano looks forward to serving the New Mexico community with his management experience, decades of recovery, and passion for helping others. Since being at Krossroads he has earned his Comprehensive Community Support Worker (CCSW), Certified Peer Support Worker (CPSW), ASAM, MATRIX Supervisor, and Motivational Interview (MI) certifications. We at Krossroads are excited to see Nano's enthusiasm, eagerness to serve, and professionalism work for us.