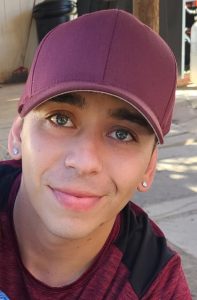 Enrico (Rico) Rodriguez, CSW, CPSW, BS-Santa Fe,
BA
CSW
Hi, my name is Enrico Rodriguez, but I am also known as Rico. I am a recovering addict that battled serious drug addiction for many years. I always knew that my life was meant for much greater achievements in this world rather than to be wasted on the endless suffering and pain that many individuals along with families endure. I then decided that my sobriety was my number one priority. I am happy to say that I am currently 6 years sober and still to this day, sobriety can still present several difficulties. However, based on having a strong and supportive structure, this only enhances the chances of sobriety to be successful. I have now made it my passion to help other individuals create and develop their full potential within themselves as outstanding citizens and more importantly as human beings.
I earned my BA in Psychology with an emphasis in Integrated Studies. I made it my mission to help others seek the changes they desire within themselves to live a more meaningful life. I was blessed with a wonderful opportunity to become an asset for Krossroads. My goal is to obtain my master's degree to improve my own life. I want to open more doors for myself so I can acquire more knowledge and awareness to treat people with a higher level of care. Indeed, I am completely satisfied with the position I currently hold. I am a Community Support Worker (CSW) that provides Comprehensive Community Support Services (CCSS) for those individuals that are prepared to make changes for their own lives. I ask that if you are ready to make those changes, please consult with us to establish how we can be of assistance to you.