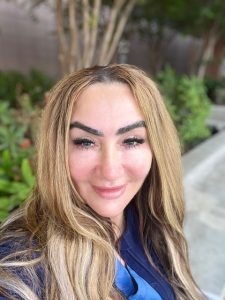 Gloria O'Neill, DNP, APRN, FNP, PMHNP-BC- Telehealth- Chief Medical Officer, Chief Clinical Officer,
Dr. O'Neill provides medical, psychiatric, and mental health services in person and through telemedicine, to patients using evidence-based practices for best patient outcomes. Dr. O'Neill achieved a Doctor of Nursing Practice degree through Regis University in Weston, Massachusetts, and Post Masters Certificate in Psychiatry at the same University. Additionally, she earned her Master of Science at the University of Miami in Coral Gables, FL.
She has had the opportunity of working with the top inpatient, outpatient settings, and telemedicine companies in the United States before joining Krossroads Integrative Health & Recovery Solutions. She shares her passion and expertise with the company's team of well-respected medical and psychiatry practitioners to provide patients with all the remote and in-person integrated services and advice they need.
Dr. O'Neill is happily married and loves to spend her free time traveling with her husband and Valentino, their dog!